OURANOS CLUB on KORFU – Experience an adventurous and creative vacation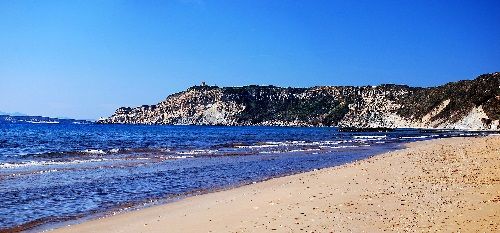 OURANOS CLUB KORFU: Holidays meditative – creative – inspirational
Dive into the turquoise of the sea, into the yellow of the sun and discover something new that touches body, mind and soul. Ouranos Club in Corfu is a meeting place for open-minded and curious people of all ages.
Here you can easily get in touch with interesting people and like-minded people – while eating on the large terrace in the light of the evening sun, during one of the many offers of the open program, during joint excursions, at the dance evening or with a drink in the Kaliwutsi Bar. During long conversations under the starry sky, many a friendship has already begun…
The OURANOS CLUB is located between Agios-Stefanos and Arillas, on the outskirts of two small villages. Supermarkets and rustic taverns are also located here. Two long sandy beaches are in ca. 10 minutes walking distance. The charming old town of Corfu Town with its typical Mediterranean flair is approx. 45 km away.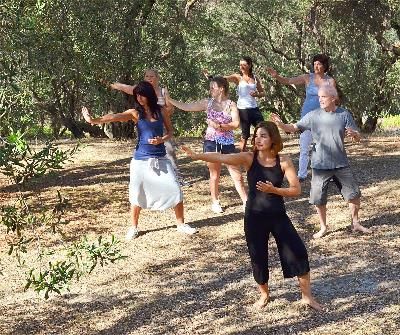 The open meditation and creative program, as well as the workshops invite you to escape from everyday life and discover new things. The OURANOS CLUB team organizes a varied program every week, for which no previous knowledge is necessary. Thanks to the open and familiar atmosphere you will certainly take a piece of Ouranos (Greek. Heaven) with home.
In the olive grove, on the beach or in the meditation room, the weekly changing program includes a choice of different modules z.B.:
Silence and movement meditations,
Yoga,
Tai Chi and Qigong,
Meditative singing,
Guided inner processes,
Dancing.
Open creative program at OURANOS CLUB
Discover the artist in you – in the creative workshop located in the shady olive grove. Among other things we offer:
Painting (acrylic, watercolor, silk),
Modeling,
Drawing and sketching,
Marble and soapstone work,
Jewelry design.
Material at cost price.
Workshop program
Weekly changing workshops (3-4 days and 2 hrs per day) for a fee (ca. 60 – 100 EUR). Presentation and payment on the spot.