CC Pharma enters medical cannabis market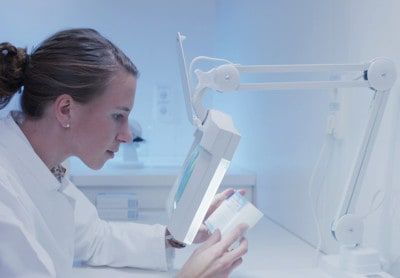 CC Pharma enters medical cannabis market
Densborn. CC Pharma strengthens its import business and wants to become one of the leading suppliers of medical cannabis products for pharmacies in Germany. In this regard, the company announced that the Canadian pharmaceutical company Aphria Inc. (TSX: APH) takes over CC Pharma GmbH.
"This new constellation will not only strengthen CC Pharma in the German market, but will positively develop the pharmacy and pharmaceutical wholesale market for medical cannabis," says Dr. Manfred Ziegler, Managing Director of CC Pharma.
CC Pharma brings extensive experience with regulatory requirements and international logistics to the new liaison with Aphria. "We are ready to deliver on medical cannabis as of now," says Dr. Ziegler. Currently, the three products it has in its pharmacy and pharmaceutical wholesale medical cannabis assortment are from the Netherlands.
In perspective, further raw material suppliers will be added by Aphria. This sees Dr. Ziegler also considered it "necessary because the market for medical cannabis is still absolutely in its infancy". For example, Aphria International has already announced a supply agreement with CC Pharma to stock around 1.200 kilograms of medical cannabis products to be exported from Canada to Germany.
CC Pharma currently cooperates with the Goslar-based pharmaceutical logistics company Med-X-Press in handling these BTM products. Med-X-Press has the know-how and the prerequisites to stock sensitive pharmaceutical products in a special anesthetic warehouse. The company is also able to map the required logistical processes.
© by CC-Pharma
"When pharmacies order from us, they are used to receiving fast and professional service," said Dr. Ziegler. "And from our point of view, this combination of security and expected service must be doubly and triply ensured for a product as sensitive as medical cannabis."That's why he's glad that CC Pharma can play a part in alleviating the supply shortages in cannabis for the benefit of patients with this offer.
The acquisition will become effective as of January 2019. Dr. Manfred Ziegler and Dr. Thomas Weppelmann, previous owners and managing directors of CC Pharma, will remain with the company in their capacity as managing directors after the takeover. As the third managing director, Hendrik Knopp will be responsible for the area of medical cannabis products at CC Pharma. Knopp is currently managing director of the health care company Nuuvera Germany.
Dr. Ziegler: "The main business and thus the brand core of CC Pharma GmbH remains unaffected by the acquisition. We see this as a classical addition to our portfolio, because we will systematically open up a new market for pharmacies and pharmaceutical wholesalers with our know-how from the import business."
About Company CC Pharma:
CC Pharma, based in Densborn/Eifel, was founded in 1999 by Dr. Thomas Weppelmann founded. The company is one of the leading importers of EU pharmaceuticals and supplies pharmacies and pharmaceutical wholesalers throughout Germany on a daily basis. On an area of 1.800 square meters, the company holds a full range of over 1.500 branded pharmaceuticals an "ALWAYS THERE!"-Aphria's range of around 150 preparations will be permanently on call.
CC Pharma has the manufacturing authorization according to § 13 AMG, the wholesale authorization according to § 52a AMG, is quality-assured according to GMP and GDP guidelines, DIN EN ISO 9001:2008-certified and will also comply with the EU Anti-Counterfeiting Directive 2011/62/EU by the deadline 9. February 2019 implement.