Hair spa – how to pamper your hair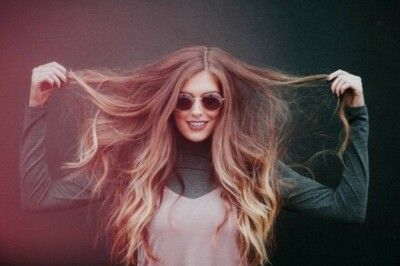 Hair spa – How to pamper your hair
Foot spa, hand spa, all-day spa … now it's your hair's turn to have a hair spa, too.
We show you how you can give your hair a day full of love and care.
The best way to do this, of course, is with a luxurious hair care series such as Kérastase.
Besides washing and a conditioner, you can do your hair much more good. We show you what such a hair program might look like.
Above all, make sure to use hair products that are precisely tailored to your hair type.
If you have oily skin, don't use a face cream for dry skin, or?
Step 1: Apply a night serum the night before
The evening before your hair spa day already begins to care for the hair. Apply a night hair serum before going to bed.
The serum nourishes the hair, reduces tangles and makes the hair nice and soft. Put some serum on your hands and distribute it evenly in your hair.
Step 1a for very dry hair: oil treatment
If your hair is very dry, you can apply an oil treatment before washing. To do this, simply use natural coconut oil or a mixture of coconut oil, olive oil and sesame oil.
Distribute the oil evenly in your hair and massage it in thoroughly. Maybe your partner is willing to give you a hand with this.
Take a towel and moisten it with warm water. Wrap the warm towel around your head.
The heat causes even better absorption of the oil into the hair. Leave the oil on for about 10 minutes.
Step 2: Wash your hair
A shampoo tailored to your hair is not only cleaning, but already the next care step on the way to even more beautiful and healthier hair.
Here are some tips on what to consider when washing your hair:
Wash your hair thoroughly. If you use a lot of styling products or. In step 1a have made an oil treatment, it may be even twice. A hazelnut-sized amount is usually sufficient, which you should first distribute on your hands and only then in your hair.
Step 3: Apply a hair mask
In the third step, apply a hair mask to the towel-dried hair, which is also adapted to your hair type, and distribute it to the tips, but leave out the roots.
The mask provides your hair with important nutrients and helps you to achieve even healthier hair.
After about 5 minutes, you can lather the mask briefly and then rinse it out warmly.
Step 4: Varies according to hair type
Finally, it depends on what type of hair you have. If your hair is dry and brittle, for example, you should now apply a conditioning milk as heat protection before the following blow-drying and styling.
If you have wavy hair, a moisturizing anti-frizz treatment without rinsing is the right choice.
If you have very thin hair, an invigorating hair serum without rinsing will help to stimulate and protect the scalp.
Match this step to the needs of your hair.
Step 5: Strengthen the scalp
Before the actual blow-drying and styling, a serum for the scalp – is also in the daily hair care – the right choice to bring the scalp into balance and strengthen the protective barrier.
A serum comes in a small bottle with a pipette, from which you drip and distribute three full pipettes onto the hair.
We hope you enjoy your wonderful hair spa day. Your hair will thank you.